Plumfind Toolkit for Lead Generation
---
What is Lead Generation?
Creating leads is a key step in the sales pipeline that involves attracting potential buyers. Many businesses would collapse without this step in the sales process. Any potential customer who has expressed an interest in, but has not yet demonstrated, the ability to purchase the company's goods or services is considered a lead.
You have to generate new leads to expand your business and increase your income. Businesses often face difficulties in generating revenue, especially in highly competitive markets.
How is lead generation important for your business?
With the explosion of interest in ad platforms and social media channels, getting your message across to your intended audience is getting more challenging every year. Companies need to take a more targeted approach to marketing in order to get noticed by their customers in today's market because traditional methods, such as mass advertising and email blast campaigns, no longer work.
Lead generation specialists carry out these tasks, and they are crucial to the success of your business. While it's common knowledge that lead generation is crucial, many CEOs are still not taking full advantage of the opportunities it presents.
This seems tough, but important!
Is there any way I can automate this process?
Yes.
What are the benefits of automating your lead generation process?
When routine tasks are automated, your team can spend more time talking to potential customers about what they require from your business. Automating certain aspects of your sales and marketing procedures allows you to maintain a full pipeline without engaging in mindless routines.
Rather than wasting time on mundane tasks, your team can focus on growth-driving activities like making sales and trying out new approaches.
Here are some of our favorite tools that can save you tons of time and increase your lead generation efficiency.
List of Tools:
Email Marketing Automation Tools
Proposals and Invoicing Tools
Inbound and Outbound lead gen tools
Marketing management tools
Drift enables you to have meaningful conversations with customers, allowing you to provide them with helpful and individualized service. This system is based on the principles of conversational marketing and sales. Instead of having site visitors fill out forms and wait for follow-ups, Drift lets you have conversations with them immediately.
Intercom: Want to fully engage site visitors? A cutting-edge messaging service is what you need. The solution may lie in the Intercom system. Having direct communication with your customers via a messaging app can increase both customer satisfaction and brand loyalty. Your leads and customers can always reach you through Intercom's chatbots, live chat, and other communication-based apps.
CallPage: Increase your business's phone-based leads with the help of CallPage. Visitors to your website can submit their contact information by dialing a button on the page. When they do, they'll get a callback within 28 seconds no matter where they are. Obviously, you can restrict calls to specific times of day, such as when you're open for business. The ability to communicate quickly is especially important when qualifying leads and making sales. CallPage serves as a bridge in this respect.
These are some of the powerful tools you can use today, but remember that there are many other tools out there! Please share your experience with your favorite tools with us. We hope you\'ve found this resource useful for your lead generation efforts. If there's anything we've missed, let us know!
About Plumfind
Surrounded by marketing data, but feeling more confused than ever? You\'ve come to the right place! At Plumfind, our mission is to do the heavy lifting for you so that you can focus on what matters the most: growing your business by identifying the most promising opportunities.
About the author(s):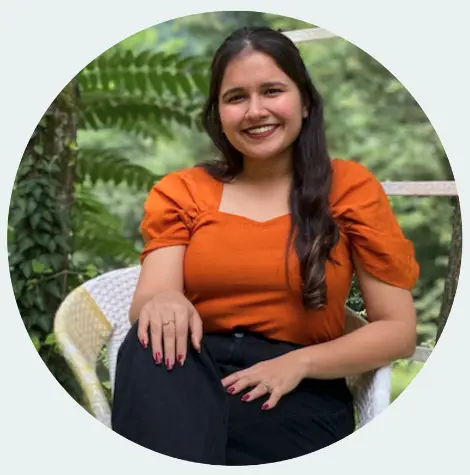 Natasha Joshi
Natasha is our Social Media Manager, a law student, and marketing enthusiast. She loves strategizing different methods to get results. A big fan of startups and their psychological aspects. She loves to travel and interact with locals to know the history of those places. She lives in Jaipur, India.